Come and recharge your batteries well above the ground
The Dom'Up is a platform perched in the trees, hung on two huge multi-hundred-year-old oaks, surmounted by a spacious tent that can accommodate two people. All in a green setting in the park of one of the most beautiful castle of the region, Hodoumont, the environment being classified as an exceptional site of Wallonia.
The Dom'Up of Hodoumont in pratice
The Dom'Up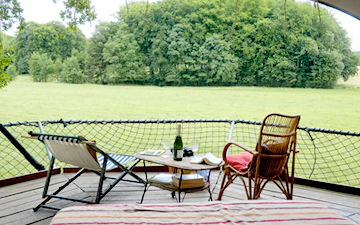 Discover all the practical details of Dom'Up: accommodation, equipment, accessibility, …
Prices and booking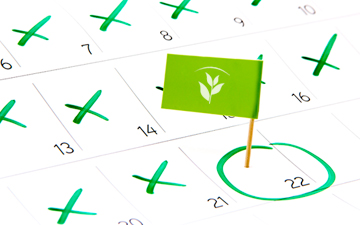 Tempted by the Dom'Up experience? Discover the rates and availability of this extraordinary accommodation
To do in the surroundings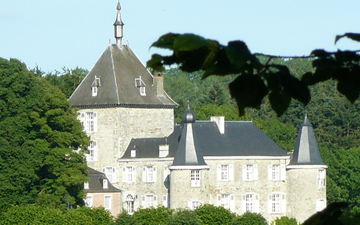 During your stay, discover the region: castles, chapels, farms, walks in the woods, …
Ready for some glamorous camping ?